Anchor
4.5
Thursday : 08:30 – 17:00
Updated:2019-11-15
13.1k
Highlights
Every autumn, a series of amazing music concerts is held inside the tunnel. To hear Chinese and Western classical music with simply stunning acoustics, watch out for announcements about the Kinmen Tunnel Music Festival.
Some of the very few remaining military vessels are on display.
Out of the many tunnels in Kinmen, Zhaishan Tunnel is the most famous one!
Introduction
Following the staircase down into Zhaishan Tunnel, you can't help but be in awe of this permanent testament to military engineering. Built to hide boats, construction started in 1961, and took 5 years to complete. An undeniably challenging task at the time!
This huge tunnel can accommodate forty-two vessels. For security purposes, it's U-shaped with 2 entrances and exits.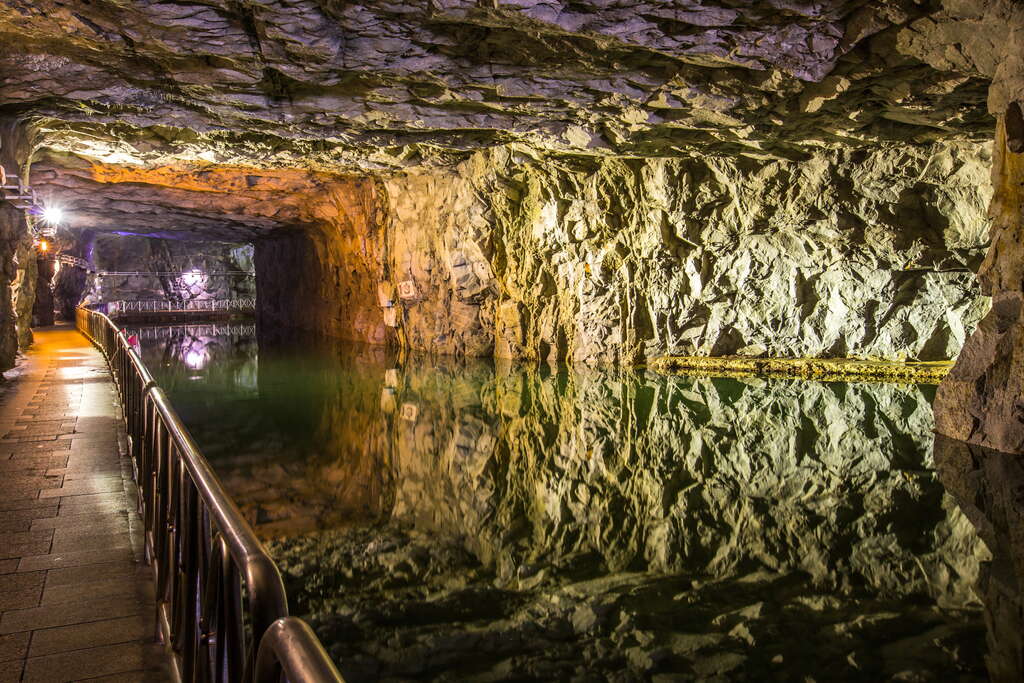 On the grounds outside of the tunnel, various landing crafts and anti-aircraft weapon systems are on display. You can also walk on a path to the left of the entrance, leading to the coast and the two tunnel exits. Near the entrance, there are toilets and a small café offering coffees, ice creams and light snack-meals.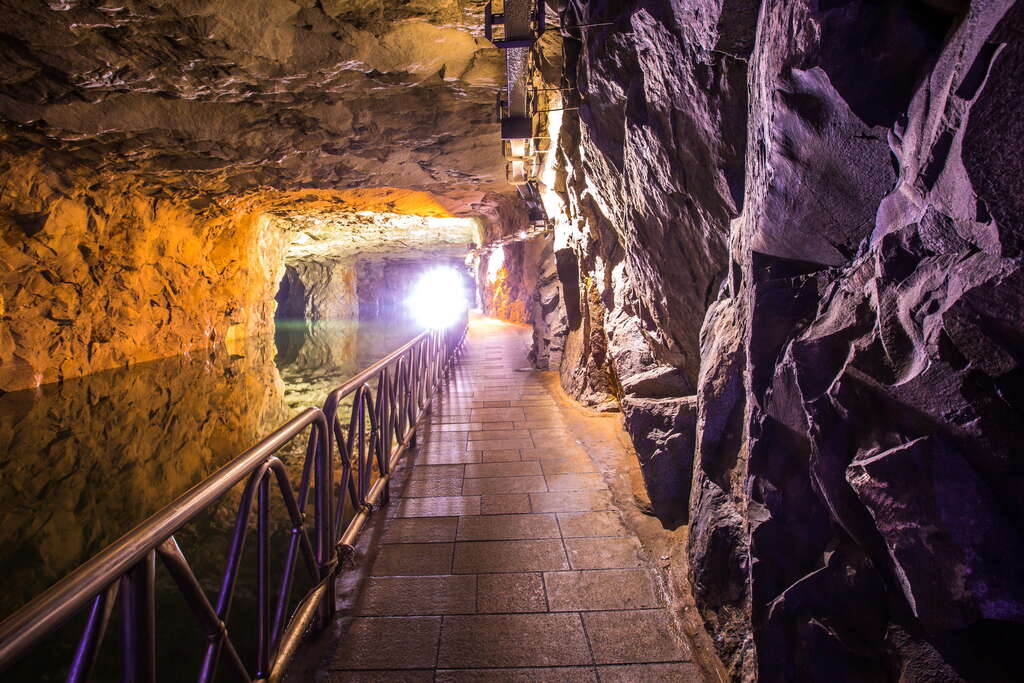 Guided tours, 6 daily, lasting 20-30min (in Mandarin Chinese only):
09:00、10:00、11:00 (for Guided Tour Bus Line A participants)、14:00、15:00、16:00
Facilities
Toilets
Parking
Guiding Service
Recommended length of visit
0.5-1hr